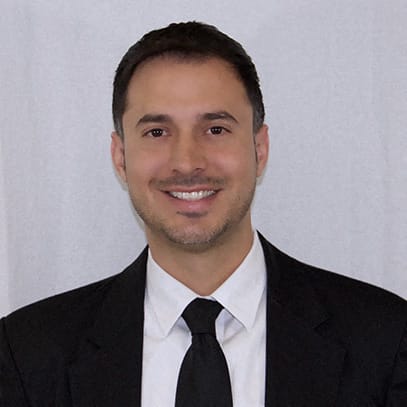 JUAN DELGADO | COMMUNITY MANAGER
Juan has over 15 years experience in efficiently managing residential communities of up to 545 units. His in-depth experience includes daily operations of property management, finance and budgeting, asset management and maintenance, marketing and leasing, developing strong tenant relationships, staff supervision and development and ensuring compliance with all applicable policies and regulations.
Juan has won a variety of industry awards, including Manager of the year and property of the year. He holds a Certified Apartment Manager (CAM) designation from the Atlanta Apartment Association. Juan also earned a Business Administration degree from Georgia Gwinnett College.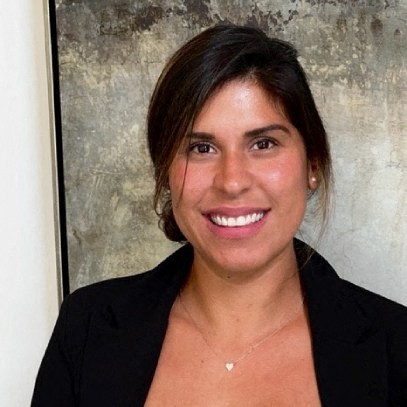 DANIELA MESA | PERSONAL LEASING CONSULTANT
Daniela was born in Medellin, Colombia but has spent the last 20 years in Atlanta. With an extensive background in customer service, Daniela gives her all as a team player for Wesley St. James. In her free time, she loves spending time with her son. Her life goal is to travel the world and she is taking on that mission one country at a time.
NINA VERGARA | PERSONAL LEASING CONSULTANT
Nina has been a part of the Wesley Family for 3 years. She started off her first year at Wesley Trevento and has now been at Wesley St. James for 2 years. She relocated to the Atlanta area from Upstate New York 6 years ago. She is a proud resident at St. James and makes it her personal mission to find the perfect apartment home for anyone moving in. She wants you to love your apartment as much as she loves hers!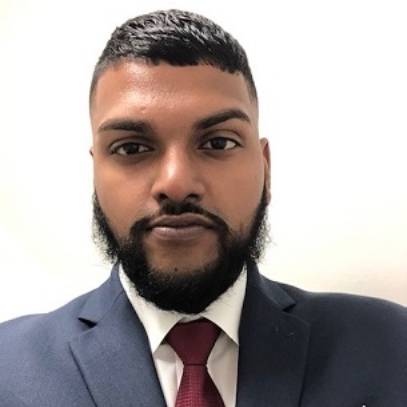 WINS THOMAS | PERSONAL LEASING CONSULTANT
Wins is originally from NY but he loves Georgia. He is a huge sports fan. His favorite teams are the NY Giants, NY Knicks, and the NY Yankees. Wins is a huge family person, he is very ambitious/driven, and he loves to travel. He has been to 9 countries! Wins loves to cook as well. In fact, he loves it so much that he traveled to India to learn how to cook different recipes. Wins has even owned his own Restaurant!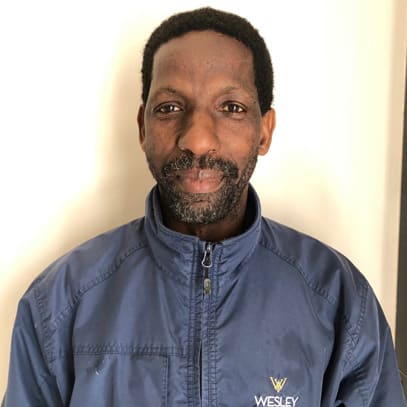 MAMADOU BAH | MAINTENANCE SUPERVISOR
Mamadou is a highly accomplished Maintenance Supervisor with over 15 years of experience in the industry. He is exceptionally talented with all heating and air issues. Mamadous continuously shows pride in his work and is EPA and CPO certified.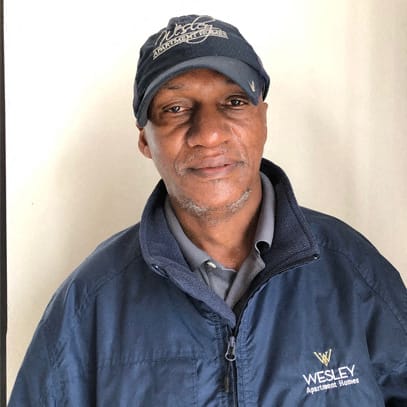 MOHAMED BAH | MAINTENANCE TECHNICIAN
Mohamed is a hard worker and is always willing to start new projects. He began his career about 12 year ago. Mohameds expertise is in plumbing and electrical issues. He is also EPA certified.
IVAN CUEVAS | MAINTENANCE TECHNICIAN
Ivan has extensive experience in maintenance, repairs, and service. He is very motivated and ambitious worker with exceptional maintenance skills.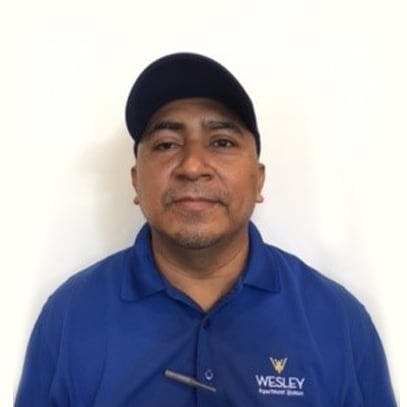 ANDRES GARCIA | MAINTENANCE TECHNICIAN
Andres is originally from Mexico and has a background in construction and wants to bring all his skills to better our maintenance team. Andres, likes to go to the gym during his free time and enjoys fixing equipment around the house.
Testimonials
I have lived here comfortably going on two years now. The maintenance staff definitely makes it the best place to live! They respond right away and they are very kind.

- Ali P
This property is very well maintained! I was a property manager for years and am impressed with the staff's ability to maintain the landscaping, exterior of the buildings. Pool is a big and comfortable area. Gated community is a big plus. The respond to residents interior request and keeping the breezeways clean.

- Debbie Uhlar
Recently moved into Wesley St. James with the help of Jake in the leasing office. He was really helpful and answered all of my questions. Very professional and made the process easy. Thanks again Jake.

- Josefina Faúndez Hormazabal
The process of applying and moving to this community was an excellent experience due to Nadia's exemptional customer service skills. She kept in contact and took the time to explain everything that was needed to be done step by step and was very helpful when we had enquies.

- Imran Rawashdeh
We really love this place.It's nice and quite here,friendly neighbors.The first day we got here,lady from the office Nadia Baker helped us a lot,she almost did everything for us,she is an amazing woman and a 5 star worker,I will definitely recommend this place to others!!!!

- Pavel Putina
The apartments are very spacious & maintained well. The staff is very nice & helpful handling any maintenance issues promptly. The pool area is very nice & relaxing plus there is a new wotkout area as well as an entertainment area with a pool table, indoor shuffleboard table, TVs & comfortable furnishing. This is one of the best apartment complexes I've personally lived in & it's very good for our family while we sell our home in SC & find a new home in the Atlanta-Sandy Springs area.

- Nathan Gee
I had lived in the community for less than one year but my time that I lived in the community was a good experience. I lived in a fairly quiet building on the top floor and never had any issues with the management company. Nadia helped me sign up and also helped me when I moved out and the whole process was very smooth. James is also a very friendly and helpful property manager. I would recommend this apartment to others that are looking for a safe and quiet apartment complex in the area. I

- Natasha Ferrante
I have enjoyed living here. I just renewed for 6 months after living here a year. I love it here I have no problems they take care of maintenance requests promptly. The apartments are well maintained. They have high expectations for the residents to keep the apartment as well maintained as they do if you do that you will love living here. I like my neighbors they are respectful of the quiet environment and kind. Nadia, my leasing consultant, is awesome has taken great care of me during the proc

- Sarah P
It's really a good apartment by all means. Leasing center officials are really good.maintenance is really fast.we felt like our own home.since we had to move out of town, we left Wesley.but will surely come back and stay here. It's near to exit 6,dds,Walmart,Costco and publix is just 1 mile away. Recent trial walk is really good.

- Sathish Babu K R